100's of home remedies for common health problems
Herbal Encyclopedia
Every Green Herb is an online encyclopedia of healing knowledge gathered from experienced elders, the internet, local libraries, and experts over the past 30 years. Learn how home remedies and alternative medicines can be used to treat common health problems. It is easy to get started. Read, watch some videos, and try various medicinal herbs on a daily basis. Soon you will be reaping the benefits.
Learning something new everyday
Turkey Tail Polypore Mushrooms are proven to help lung and breast cancer patients recover from effects of chemo.
Adam Haritan tells us more about Turkey Tail Mushroom, Its Look-Alikes, & Medicinal Benefits in the following video:
I have recently began adding the most useful and accurate medicinal herb videos to this website -- with no computerized voices, talking heads, or boring slideshows allowed. Some of my hand-picked videos are very entertaining and they all contain solid advice. Many thanks to the herbalists that share their experiences with us via YouTube.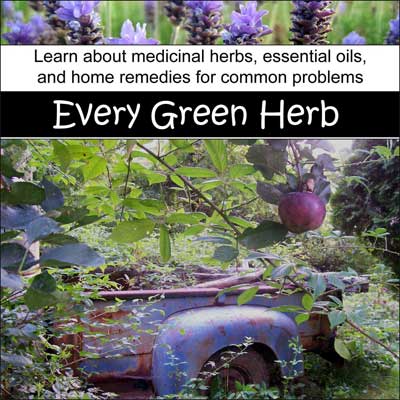 An apple a day -- photo by Janice Boling
We hunt and harvest wild-grown herbs for personal use and to sell in our online store.
Yellowroot, mullein, heirloom seeds, gifts, and other farm products are available with free shipping on all orders. Visit our herbal store to buy quality herbs and unusual, hand-made items.
For beginning herbalists
Remember that reading about herbal medicine and watching informative videos are great ways to learn but nothing beats hands-on experience. Find a container, get some potting soil, and plant a few basil seeds. Visit a health food store and purchase some quality medicinal tea and tincture to help your specific problem. Continue your research while trying different remedies. Soon you will be confident enough to start making infused oils, ointments, and other herbal products for yourself and your family.
Every Green Herb
Originally published in the North Georgia News, 100's of the weekly columns I wrote under the heading "Every Green Herb" are available on this website along with new content that I add weekly. Here on the farm, we use herbal medicine, along with prayer, healthy diets, and exercise, to protect and heal our bodies, minds, and spirits. Please join us on our journey as we discover new uses for every green herb and the rest of God's bounty.
Visit Dancing Calico for one-of-a-kind wearable art, beaded jewelry, little purses, mobiles, and other hand-crafted items made in the USA on Payne Mountain Farms.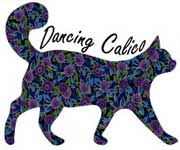 How to easily treat common health problems with home remedies

Get tips for everyday problems such as bug bites and sore muscles plus remedies for serious conditions like weak immunity, depression, and diabetes. Various herbal remedies and lifestyle recommendations are provided for each medical condition. Common health problems

From aloe to yellowroot, medicinal herbs can help keep the body healthy. If an accident or sickness strikes, reach for herbal remedies to help heal and protect the body. Individual herbs are the basis of herbal medicine and are a great place to learn about natural healing. Medicinal herbs

Using medicinal herbs, essential oils, and other natural treatments can be effective, inexpensive, and fun. Find simple herbal recipes for lotions, potions, tinctures, and teas. Learn about the history of herbal medicines, making natural beauty products, and the importance of diet. Ideas and tips for natural healing
Every Green Herb
"And God said, To every beast of the earth and to every fowl of the air and to every thing that creepeth upon the earth wherein there is life, I have given EVERY GREEN HERB for meat: and it was so. And God saw everything that he had made, and, behold it was very good and the evening and the morning were the sixth day." Genesis 1:29-31

We accept all major credit cards through our PayPal shopping cart. A PayPal account is not required to make a purchase. Please see payment options at checkout.
Payne Mountain Farms
Located in Blairsville, Georgia, Tony and I sell wild herbs and handcrafted products - all dried, produced and packaged on our family farm in the North Georgia Mountains. Inventory changes with the seasons depending on what is available and may also vary from year to year. Celebrating our Appalachian heritage where sustainable farming is a way of life, we appreciate our customers and promise to provide the best service, the highest quality merchandise, a secure shopping experience, and fair prices.
Payne Mountain Farms is a real place (we are not currently open to the public due to codes and safety concerns). We are located in the North Georgia Mountains between Blue Ridge and Blairsville, Georgia. The farm is a real working farm, not a country estate or "hobby". There is always work to do and we love it! We might not get many financial rewards for our dedication, but we live like royalty. Thank God for healthy food, clean water, beautiful scenery, and all the other blessings that He provides. God is good!
Our family has many interests which come up a lot in my writing and photography. Medicinal herbs are my main subject matter -- herbs and their uses throughout history, where to find herbs, how to grow herbs, when to harvest them, tips for drying herbs, and storing them for winter use. Organic gardening, sustainable farming, animal husbandry, timber management, hay production, cooking, preserving foods, back-yard chickens, beading, crafts, reading, web design, volunteer work, dancing, prayer, and meditation also keep us busy and happy. Please contact us for more information.
A Note About Cannabis
As laws and attitudes change, cannabis is quickly becoming an herbal remedy for everything from pain management to digestive problems. Cannabis is still illegal in many parts of the United States so check local laws before purchasing or growing the herb. For more information, visit Cannabis in herbal medicine.
For more information about Every Green Herb, visit our Policies and Disclaimer page.


"The best way to really learn about herbal medicine is to touch and smell different herbs, taste them, use them daily, and grow them if possible. Herbal medicine is a way of life. It is not a quick fix." Janice Boling -- herbalist, web designer, artist, and writer
"Ointment and Perfume Rejoice the Heart." Proverbs 27:9
I love to hear from my readers and my customers. The best way to reach me is by email at hometown30512@yahoo.com -- I answer emails several times daily.
Looking for one-of-a-kind gifts or fashion accessories? Visit Dancing Calico for wearable art, mobiles, sun catchers, beaded jewelry, little purses, medicine bags, and more.

* Note - the information on this website has not been evaluated by the Food and Drug Administration.
** Most of the articles in this online herbal encyclopedia were first published by the North Georgia News in a weekly column titled Every Green Herb (by Janice Boling).
© 2005-2020 website design and content by Janiceboling