Tips for using grapefruit essential oil in herbal medicine, home remedies, and aromatherapy
Grapefruit essential oil is used in the treatment of colds, flu, acne, obesity, fluid retention, depression, nervous tension, stress, and PMS. It can sometimes increase hair growth when added to scalp treatments. When used in aromatherapy, grapefruit essential oil is both euphoric and hypnotic. The scent helps stabilize manic depression and balances the central nervous system.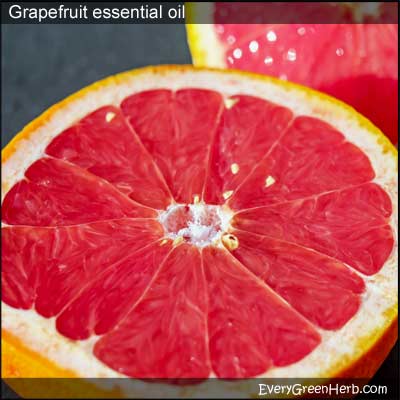 Photo of pink grapefruit - courtesy of Pexels.com
Grapefruit essential oil helps treat obesity by getting rid of toxins and decreasing appetite.
Use grapefruit essential oil when dieting.
Grapefruit essential oil helps treat obesity by reducing cravings and helping decrease appetite. Combine with patchouli essential oil for best results. Apply a drop of the blended oils to wrists and sniff when cravings or hunger strikes. Not only will cravings disappear but this blend helps to remove toxins from the body. Along with exercise, grapefruit essential oil helps the lymphatic system to work at peak performance.
Grapefruit essential oil is sweet and sharp.
Grapefruit essential oil has a sweet, sharp, and refreshing scent that uplifts the spirit and purifies the air. It is cold-pressed from the rinds of ripe grapefruits.
Grapefruit essential oil helps rid the body of toxins.
Grapefruit essential oil stimulates the lymphatic system and helps rid the body of toxins. It also stimulates bile production and helps digestion. It helps clean the kidneys and liver and is sometimes used to ease drug withdrawal. It is also good for jet lag.
Grapefruit seed extract purifies water.
Grapefruit seed extract is made from grapefruit seed pulp. It is used as an antioxidant, a cleanser, a preservative, and to purify water. It is not an essential oil but does have many useful properties.
Grapefruit seed extract is often used in herbal medicine.
Grapefruit seed extract is used externally to treat everything from eczema to toenail fungus.
Grapefruit seed extract is also useful around the house.
Just dilute with water and use to wash fresh produce. It acts like vinegar to remove germs and toxic chemicals which keeps fruit and vegetables delicious and mold free for a longer period. Grapefruit extract is also used to prevent algae growth in animal feeders and swimming pools. It disinfects countertops and makes a good addition to the rinse water when doing laundry.
Grapefruits are also good as a fruit.
Grapefruits are very nutritious and are an excellent food choice. This citrus fruit help digestion, especially fats, and is full of vitamin C.
* Do not take essential oils internally. Always dilute essential oils with good carrier oil (such as almond or olive) and test on small area of skin before use. Always consult with a healthcare professional before using any herbal remedy especially if pregnant, nursing, or taking other medicines. Do not eat grapefruits or drink grapefruit juice if taking some cholesterol lowering medications including statins like Zocor.



"The only way to really learn about herbal medicine is to touch and smell herbs, taste them, use them daily, and grow them if possible. Herbal medicine is a way of life. It is not a quick fix." ... Janice Boling, herbalist, web designer, writer, photographer
"Ointment and Perfume Rejoice the Heart." Proverbs 27:9
* Note - the information on this website has not been evaluated by the Food and Drug Administration.
© 2005-2018 website and all content by Janiceboling