Tips for using bergamot essential oil in herbal medicine, home remedies, and aromatherapy
Bergamot essential oil is taken from the peelings of the Bergamot orange. The scent is spicy, delicate, light, and refreshing which makes it a favorite in aromatherapy. Bergamot essential oil is used in mouthwash for treating gum disease, in astringents for skin problems, and in warm compress for urinary infections. When treating the bladder, combine with chamomile essential oil for best results. Apply warm compress to lower abdomen several times a day.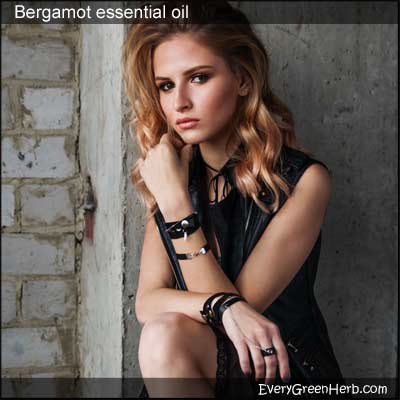 Beautiful woman with sad face -- photo courtesy of Pexels.com
Bergamot essential oil helps people that are exhausted, depressed, or recovering from illness.
Bergamot essential oil helps shingles and oily skin.
Bergamot helps regulate the appetite, calm the nerves, repel insects, and improve digestion. Bergamot essential oil soothes herpes, shingles, and chicken pox outbreaks. It is good for bronchitis, oily skin, acne, eczema, psoriasis, scabies, varicose veins, skin ulcers, wounds, herpes, and dandruff.
Bergamot uplifts the spirit.
Bergamot is used to uplift the spirit, reverse depression, and sedate the nervous system. Use bergamot when treating someone that is exhausted or recovering from an extended illness.
Bergamot essential oil helps insomnia.
Bergamot is a powerful antiseptic and should be diluted before use. It is used in natural deodorants and in breath fresheners. Even hardened insomniacs will sleep when given a pillow stuffed with dried rose buds, rose geranium leaves, then sprinkled with bergamot essential oil.
Studies show bergamot helps heal the liver.
According to LipidsJournal.com, "Bergamot polyphenolic extract (BPF) derived from the Calabrian bergamot citrus fruit is a potent anti-oxidant, AMP kinase activator and HMG-CoA reductase inhibitor that has been proven to address all components of the metabolic syndrome." In other words, Bergamot essential oil and bergamot extract can help heal fatty liver disease and lower cholesterol. The study shows that bergamot also lowers high triglycerides without side effects. This is great news!
Bergamot causes sun sensitivity
Bergamot increases sensitivity to sunlight so do not use on the skin before exposure to the sun.
Visit Wikipedia to view photos of the bergamot orange.
* Do not take essential oils internally without consulting a professional aromatherapist. Always consult with a healthcare professional before using any herbal remedy especially if pregnant, nursing, or taking other medicines.



"The only way to really learn about herbal medicine is to touch and smell herbs, taste them, use them daily, and grow them if possible. Herbal medicine is a way of life. It is not a quick fix." ... Janice Boling, herbalist, web designer, writer, photographer
"Ointment and Perfume Rejoice the Heart." Proverbs 27:9
* Note - the information on this website has not been evaluated by the Food and Drug Administration.
© 2005-2018 website and all content by Janiceboling