Tips for using cedarwood essential oil in herbal medicine, home remedies, and aromatherapy
Cedarwood essential oil is derived from the wood, bark, and needles of the Atlas cedar tree by steam distillation. Its scent, like freshly sharpened pencils, smells faintly of sandalwood and turpentine. It is often used for stopping hair loss and in the treatment of alopecia. Cedarwood encourages drainage of the lymphatic system and its diuretic action aids the treatment of cellulite, edema, and obesity.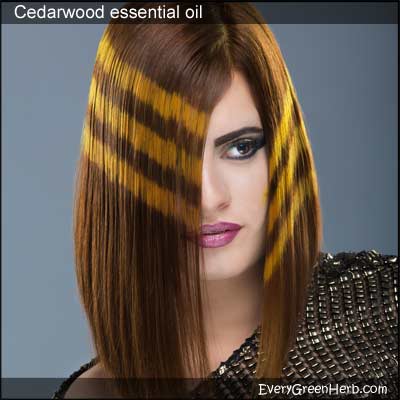 Beautiful woman with nice hair -- photo courtesy of Pexels.com
Cedarwood essential oil is used to stop hair loss.
Use cedarwood essential oil to treat everything from bronchitis to depression.
Cedarwood essential oil can help treat bronchitis, cystitis, skin problems like acne, dandruff, dermatitis, oily skin, boils, bed sores, and fungal infections. In aromatherapy, cedarwood essential oil aids meditation, lifts depression, and is thought to help people to stay on their chosen path.
Combines with other essential oils
Cedarwood essential oil combines well with bay essential oil and basil essential oil. Use diluted as an insect repellant, in massage oils, and in skin ointments. Cedarwood essential oil has a masculine scent often used in aftershave lotions.
Cedarwood essential oil should only be used for two weeks at a time and should always be diluted before use. Do not use cedarwood essential oil during pregnancy.
* Do not take essential oils internally without consulting a professional aromatherapist. Always consult with a healthcare professional before using any herbal remedy especially if pregnant, nursing, or taking other medicines.



"The only way to really learn about herbal medicine is to touch and smell herbs, taste them, use them daily, and grow them if possible. Herbal medicine is a way of life. It is not a quick fix." ... Janice Boling, herbalist, web designer, writer, photographer
"Ointment and Perfume Rejoice the Heart." Proverbs 27:9
* Note - the information on this website has not been evaluated by the Food and Drug Administration.
© 2005-2018 website and all content by Janiceboling